Page Menu
easyJet Holidays to Tenerife, Spain
Click banner for easyJet Holidays to Tenerife
easyJet Holidays Destinations in Tenerife
Click the resort links below for further information from easyJet Holidays
Callao Salvaje
Callao Salvaje which is ideal for a relaxing holiday
Costa Adeje
Costa Adeje lies just north of Playa de las Americas and has good nightife that is more upclass that in Playa de las Americas
The resorts located in Costa Adeje are from North to South: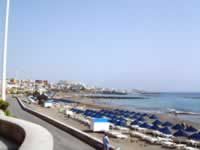 Fanabe Beach & Promenade Costa adeje
Costa Del Silencio
Costa Del Silencio stands for the Silent Coast and is a quieter and relaxing resort that has a frequent bus service to Los cristianos & Playa de las Americas. The coast line is rocky and spectacular with a sany beach at the ajoining resort of Las Galletas. There is some excellent walking countyside, including a volcanic cone, ajoining the resort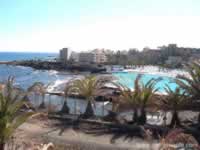 Costa del Silencio
Golf Del Sur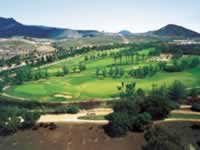 Golf Del Sur
Los Cristianos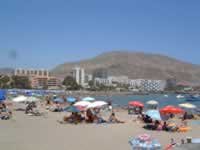 Los Cristianos Beach
La Gomera
La Gomera is a roughly circular island with a rough diametre of 20 kilometers located 30 kilometres off the south west coast of Tenerife.
Transfers from Tenerife South Airport take around 80minutes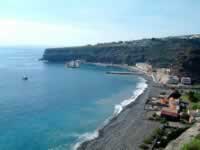 Photo by
greenacre8
Las Caletillas
Las Caletillas Tenerife
Playa de La Arena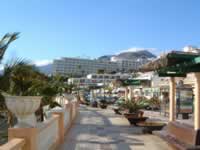 Playa de la Arena Promenade
Playa de Las Americas
Playa de Las Americas is the largest resort in southern Tenerife. With party style nightlife centres around Starco's & Veronicas commercial centres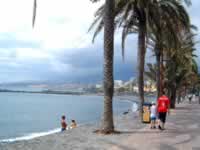 Playa de las Americas Promenade
Playa Paraiso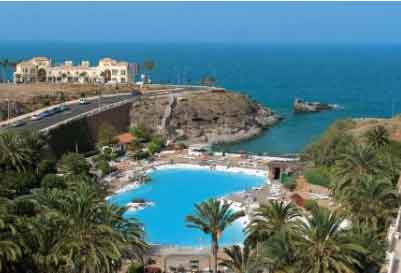 Playa Paraiso
Puerto de la Cruz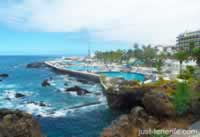 Puerto de la Cruz
Puerto de Santiago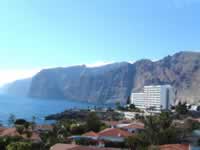 Puerto de Santiago
Santa Cruz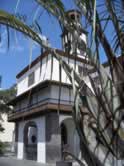 Santa Cruz de Tenerife
Photo by
gpjt
Santa Ursula
Santa Ursula is located on Tenerifes northern coast, 6 kilometres north east of Puerto de la Cruz. Suitable fot a relaxing holiday. The area is lush & fertile and the village has fasinating buildings some dating from the 17th century.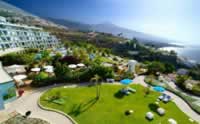 Santa Ursular
- Hotel La Quinta Park Suites
Vilaflor
Vilaflor translates as the "village of the flowers" and the village is located in the mountains of central Tenerife & is one of the highest villages on the island.