Page Menu
Guayarmina Princess hotel Fanabe / Torviscas, Costa Adeje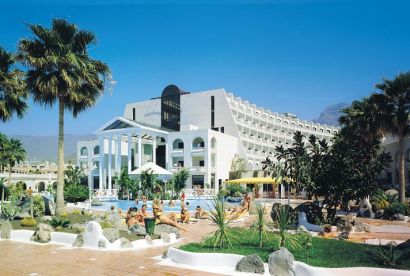 Photograph Guayarmina Princess hotel
Click Photo for larger Image
Guayarmina Princess Hotel Restaurant

Twin Room Guayarmina Princess Hotel

Guayarmina Princess Hotel is only 60 metres from the front Sun Terrace to the beach

Pool at Guayarmina Princess Hotel. There are 2 pools (1 heated in winter) + a kids pool
Secure online booking
All our bookings are through top UK tour operators for package holidays or booking agents for hotel rooms
Book Package Holiday
Book a Package Holiday with Flight, just the Hotel, or More Information with Thomson
General Description
This Guayarmina Princess hotel has everything to offer those looking for a holiday with stylish and elegant surroundings crystal clear swimming pools, good international food and fine views over the ocean.
The Guayarmina Princess hotel boasts an impressive and grand reception area with lush tropical plants and trees.
The relaxing piano bar is everybody's favourite place for a pre dinner drink.
Location
The hotel is situated by the fabulous Fanabe and Torviscas beaches in Costa Adeje
150m to the beach, separated by a promenade and a shopping centre.
100m to the shops and Playa de las Americas centre is about three km away.
Nearest bus stop: 'Esmeralda', 2 mins walk Hotel Esmeralda / Hotel Torviscas Playa Bus information
Facilities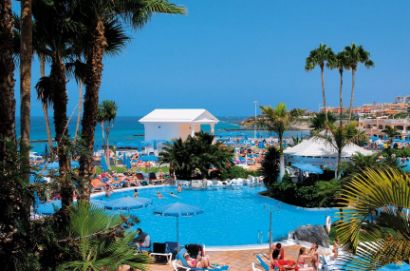 Photograph Guayarmina Princess hotel pool
2 Adult swimming pools
The bar in the centre of the pool is a must at this hotel
Stand on the wooden bridges that reach over to this oasis and watch the sun speckle the pool with rays of light
Barbecue grill area by the poolside allows you enjoy a bite of lunch between serious relaxing
Free sunbeds
You can get from the solarium to the sea promenade via two lifts – from pampering to promenading you're spoilt for choice.
Air conditioning (except in central lobby)
Hairdresser
Souvenir shop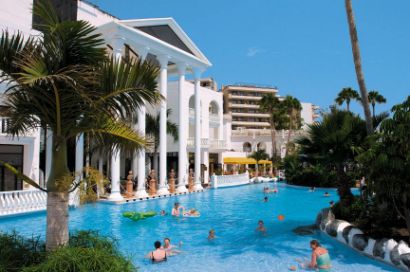 Family facilities
Children will love their own pool
Children's playground
Fun in the hotel run children's club
Children's disco
Early suppers are available in the restaurant 30 minutes before opening (parents cannot eat at the same time)
Highchairs and free cots
Sports and Relaxation
Games room with several card tables
Table football (at a charge)
Billiards (at a charge)
Daily organised activities including rifle shooting (age restrictions over 16 yrs)
Water polo
Volleyball
Tennis (at a charge)
Squash (at a charge)
FREE table tennis
games room with several card tables for those who prefer a gentle shuffle to a game of billiards.
Entertainment
Entertainment programme, with a weekly line up which includes:

Professional live shows
live music
recorded music.

'Bingo'
Take part in competitions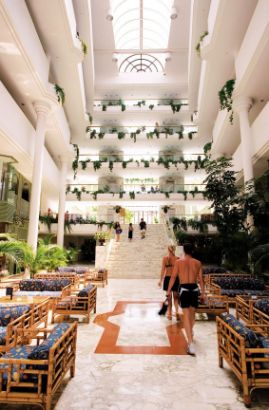 Restaurants and Cuisine
All meals are buffet service (although main course at dinner can be served at your table, on request, with a choice of fish or meat).
Show cooking at breakfast and dinner.
Full board guests can savour an a la carte barbecue.
Gentlemen are required to wear long trousers and shirt in the restaurant, at hoteliers request.
There's a Canarian or South American dinner fortnightly to give you a taste of other cultures and evening meals can be swapped for picnic lunches for those who want to head out and about.
Bars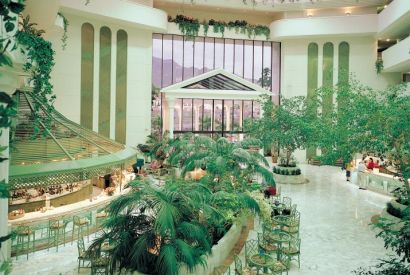 Piano bar
Bar in the centre of the pool
Guest rooms, Room facilities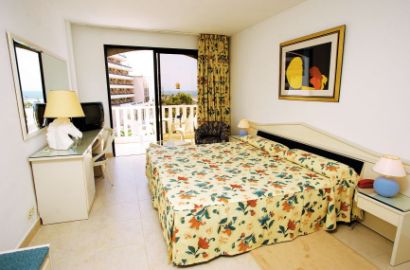 Photograph Guayarmina Princess hotel bedroom
2 beds
Satellite TV
Telephone
Hairdryer
Air conditioning
Mini bar
fridge
safety deposit box available

Some facilities may incur extra local charges




Tenerife Hotels, Aparthotels & Tenerife Self Catering Apartments to rent.

Costa Adeje Accommodation

North Coast Accommodation

South East Coast Accommodation

South West Coast Arona Accommodation

South West Coast Adeje Accommodation